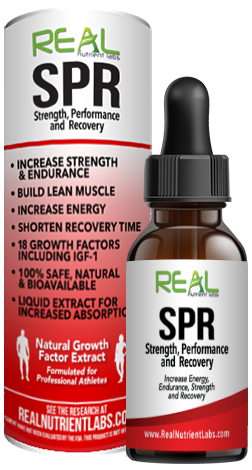 $89.00
Add to Cart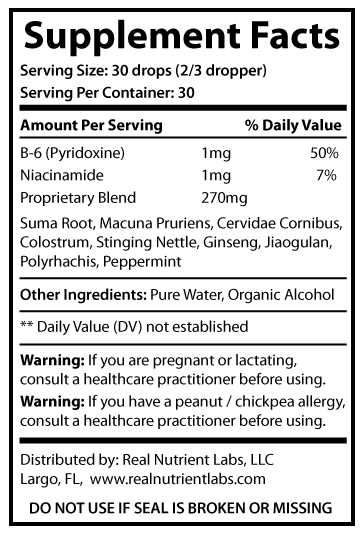 Push Your Body To New Heights of Fitness, Strength and Athletic Performance
Building lean muscle mass is important for athletes at every level and in every sport.
Whether you're working hard to compete as a bodybuilder, a professional athlete, or someone that wants to live better and compete well on the golf course or tennis court - balancing muscle growth, optimal endurance, and proper recovery is crucial.
The formula in the strength, performance and recovery supplement that you choose can make a significant difference in the success or failure of your workouts.
You work hard - so choose the supplement that works hard too.
Our formula contains a proprietary blend of:
Suma Root
Mucuna pruriens
Cervidae Velvet Extract
Colostrum
Stinging Nettle
Ginseng
Jiaogulan
Polyrhachis
Peppermint
Why Have We Chosen These Ingredients for Our Strength, Performance and Recovery... Because you Deserve the Best!
Each ingredient, when the perfect amount is added to the formula, brings a powerhouse effect to the success of your workout. Here's why each one was selected for this super formula.
"Dear REAL Nutrient Labs, Thank you for getting the Strength, Performance and Recovery formula to me. Last weekend I competed in Las Vegas in an international weightlifting meet and my first ever powerlifting meet. I won gold medals at both meets. In weightlifting, I also hit a PR and set 3 American and World Records. Thanks again for providing me with such great products that helped me perform at my best."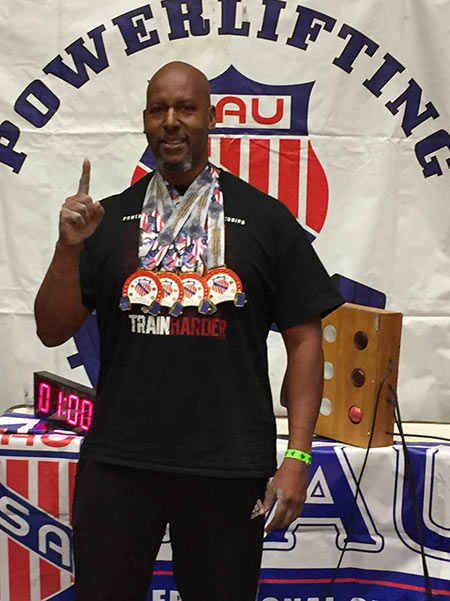 –Darren W.
Suma is a species of ground vine found in South America. The root has been used as traditional medicine and tonic in Brazil for hundreds of years. This plant is sometimes called "Brazilian ginseng," though the two plants have no relation. It is also known as the "for everything" plant.
Modern science confirms that the traditional medicinal uses of Suma Root are valid. The root contains a variety of electrolytes, amino acids, minerals such as magnesium, iron, and zinc; and vitamins like A, B2, and E. In addition, Suma Root contains Germanium, an important factor in the root's ability to maintain and boost the immune system. With its many beneficial components, Suma Root improves the state of your body by:
Boosting the immune system1
Boosting physical energy
Reducing fatigue
Relieving pain
Reducing inflammation
Oxygenating cells
Regulating cardiovascular functions
Adapting your body to stress
Aiding in building muscles
Mucuna pruriens extract comes from a tropical legume. This nutrient-rich plant stimulates natural growth hormone production (HGH) and is comprised of L-dopa (the precursor to dopamine), antioxidants, and other naturally healthy ingredients 2. Scientific research shows that it increases testosterone 2; it is reported to be the #1 source in the world for building dopamine levels in the body. Dopamine is involved in how our adrenal glands work and how our bodies react to stress. Our bodies view workouts as stress!
It speeds up metabolism thus it may contribute to weight loss and a good balance of lean muscle mass.
Dopamine is responsible for the feeling of pleasure and motivation – things we all need when we work out.
Multiple, Diverse Ingredients Create the Most Effective Strength, Performance and Recovery Supplements
Cervidae Velvet Extract is our deer antler extract. Deer antler extract has been used for anti-aging and muscle building for over 2,000 years 6. In our opinion, and the opinions of many, there is no single-sourced, raw material on the planet with more nutritional benefit than Cervidae Velvet Extract. It is loaded with 18 growth factors in their active state, including IGF-1, all essential and non-essential amino acids, glycosaminoglycans and interleukins to name a few. It's terrific to build strength and lean muscle while helping the body burn fat. We only use the "tip" of the antler in our Strength, Performance and Recovery as this is the area of the antler that contains the greatest amount of growth factors.
Our extract has been designed to provide maximum absorption and benefit. It is held under the tongue for 90 seconds then swallowed. To maximize the effectiveness of our strength, performance and recovery supplement, we add 1500 mg of Cervidae Velvet extract at a 30 to 1 ratio in our supplement.
Our pharmaceutical grade Cervidae velvet (deer antler) extract is used to boost strength and endurance while supporting the immune system 6. It aids in the rapid recovery from working out and other physical exertion. A major benefit of this extract is that it increases athletic performance. It is shown to increase the VO2 max of an athlete –the amount of maximum oxygen that an athlete can use during performance or more simply stated, the ability to perform athletically at a sustained level.
It's also used for maintaining healthy levels of cholesterol and blood pressure; it helps with soreness and weakness of the lower back and knees. Research shows that it promotes youthfulness, increase mental acuity, burns fat and potentially increase blood circulation to the brain and possibly increase the number of red blood cells.
Stinging Nettle is a natural remedy. Studies show this plant can treat muscle and joint pain, allergies, and urinary issues. It works as an anti-inflammatory, analgesic, and an aid to the circulatory and respiratory systems.
Ginseng is an assortment of a small root plant. It has traditionally been used as an herbal medicine. This plant is believed to reduce stress, boost energy7, and encourage relaxation.
Jiaogulan, the Chinese plant, is used to strengthen the immune system, increase stamina and endurance, and as an adaptogen to environmental stress. The leaves have been used as medicine in Asia for many years. It may also treat high cholesterol, diabetes, and liver disease.
Polyrhachis comes from traditional Chinese medicine. This extract comes from the black mountain ant and is used as an anti-inflammatory. Polyrhachis is high in protein, minerals, vitamins, and it provides 8 essential amino acids. Research on the properties of this extract show that it can speed up tissue regeneration.
Peppermint is the final ingredient in our Strength, Performance and Recovery supplement. This fragrant plant is a hybrid of spearmint and watermint. While it is used as a fragrance and flavor, it also has medicinal properties. Peppermint has calming effects and is used to treat muscle and nerve pain as well as digestive issues.
Colostrum as an athletic performance supplement is well researched and documented. Dr. Louise Burke, the Head of Nutrition at the Australian Institute of Sport in Canberra 3 stated that many world class athletes now use colostrum regularly (research attached below). According to Dr. Burke, the reason is due to the rapidly growing body of clinical evidence that demonstrates how it can support athletic performance.
Dr. Burke further states that colostrum can improve athletic performance where strength and endurance are required.
The University of Australia conducted research with female athletes where 1 group was given colostrum and the other whey protein powder, which the researchers called a placebo. The colostrum supplemented group outperformed the whey group significantly.
Researchers at Numico Research, in the Netherlands 3 confirmed that colostrum is better at improving sports performance than whey protein in their double-blind placebo-controlled study using 35 elite athletes.
A study by Dr. Jose Antonio (Ph.D.) of the Sports Science Lab at the University of Delaware 3 concluded that colostrum produced a significant increase in bone-free lean body mass (muscle) while the whey did not.
These studies and others have concluded that colostrum helps:
Increase strength and endurance
Build lean muscle mass
Burn body fat
Boost immune function, which may dip after a strenuous workout
Shorten recovery time
Accelerate healing of injuries
Colostrum contains 9 essential amino acids and another 13 non-essential amino acids that are reported to be beneficial protein building blocks. These protein building blocks stimulate metabolism, growth and mental fitness.
Some of the amino acids in bovine colostrum are:
Alanine, which aids in deterring toxins from building up in muscles.
Tyrosine is known to regulate mood and reduce stress. It may suppress appetite and reduce fat. It moderates the correct function of the thyroid. It's an important addition to any supplement that includes mucuna pruriens as it is known to help the thyroid be more productive.
Arginine helps muscle growth and supports the healing of wounds, like the small muscle tears that occur during workouts.
Isoleucine helps muscle development and recovery after workouts. It further regulates blood sugar levels and energy levels.
Leucine is reported to aid in muscle growth and the repair of muscle tissue. It also assists in the prevention of the breakdown of muscle proteins that may occur after trauma or stress – like hard workouts.
Lysine aids proper growth and plays a role in converting fatty acids into energy. It's also reported to maintain healthy levels of cholesterol. It is claimed to help your body absorb and conserve calcium and calcium builds stronger bones. It is said to play a role in the formation of collagen which helps connective tissues like tendons and cartilage.
Proline helps produce collagen and cartilage. Aids in joint and muscle flexibility.
These are just a few of the amino acids in bovine colostrum and what they may do to help you build muscle mass.
"Since starting on the strength, recovery and performance formula, I have noticed some really wonderful changes. My recovery time from working out seems to be less and I have more energy while working out. I can tell that my lean muscle mass has increased, especially in my arms and stomach. Another change is that at nighttime, it's much easier to fall asleep and I sleep much harder. I feel like my overall sense of wellbeing is just better."
–Alexandra D.
"I've been taking the Strength, Performance and Recovery supplement for about 4 weeks now and I love it. My wife loves that I'm taking it too. Not only am I getting more tone and my muscles more defined, but I've actually lost some weight in the process as well, which I was never able to do. My body fat dropped 3% in just 4 weeks. But what I've noticed the most is the effect it's had on my actual workouts. I'm not a bodybuilder or anything but I work out a few times a week and since I've been taking this formula, my workouts have been better. I'm lifting heavier weights and can work out longer and harder than I used to. The best part is, I'm not sore afterwards. Which is a plus and the main reason why I don't mind going back to the gym the day after a heavy workout. I highly recommend this product to anyone who is wanting to get stronger, lift heavier weights, boost muscle mass, increase endurance/stamina, want an all-around eight physique, or all of the above. This stuff works!"
–Norman B.
We believe that this is one of the strongest combinations available to aid in the building of muscle mass, shortening of recovery time, and increasing of strength and endurance. Take this extract before bedtime for at least 30 days. Do not drive or operate heavy machinery after taking the formula. A good night's sleep is an important part of recovering from working out and building muscle and this extract also helps you sleep better.
Statements made about this product have not been evaluated by the FDA. This product is not intended to diagnose, treat, cure, or prevent any disease.